The challenge as we see it
In addition to providing quality water and wastewater services to their communities, municipal utilities want to optimize systems for efficiencies and ensure desired service levels — despite increasing pressures, such as compliance issues, aging infrastructure, increased populations and extreme weather events.
---
Our differentiated value 
Veolia draws from our world-class network of utility experts to assess levels of system efficiency, develop operational strategies, implement optimization measures and maximize reliability for water and wastewater facilities.
Dedicated asset management team
Global Experts in metering and AMI
Our own meter testing facility and billing center
Robust SCADA and IT capabilities
Internal capital projects division
Experts in CMMS and related software tools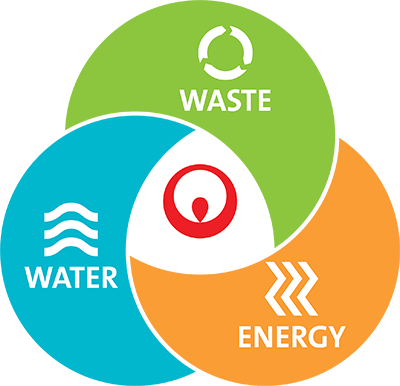 Veolia is uniquely positioned to service industry, government and commercial entities in improving performance, managing water, waste and energy.
Our operators and technical experts optimize treatment processes and implement a range of efficiency measures that combined reduce operating expenses 15-20% on average.
---
Our solutions for operations optimization programs
Veolia's operations optimization services are an extension of our O&M services.  They are highly targeted to address the greatest areas of need within a municipal utility, including, but not limited to, maintenance, asset management, revenue, and process. Veolia's approach to optimization is about transformation – not just advice. We collaborate with you from concept through implementation and ongoing maintenance.
Our process starts with measuring baseline performance, identifying opportunities for improvement based on proven industry best practices and delivering on measurable goals and objectives.
---
Benefits for our customers
Utility know-how and expertise
Implementation experience
Collaborative partnership
Focus Innovation
Proprietary water treatment technology
Veolia's portfolio of proprietary water treatment technologies includes over 350 solutions to manage, optimize and recover water and wastewater for municipal and commercial systems. Using these technologies and our operational experience, we focus on increasing and extending the value of water and wastewater resources.
Our cost-effective energy solutions are focused on efficiency, resiliency and sustainability.
Our waste and regeneration solutions are compliant with strict regulations, cost-effective and focused on environmental management.
We provide our customers clean, safe and resilient water and wastewater operations worldwide.