Veolia currently operates and maintains 75 industrial water and wastewater systems in the US today and roughly 3,000 globally providing us with unique practical skills and technologies to address a wide range of challenges. Resilient operations is one of our core values.
Remote consulting services to solve your complex challenges
We understand the importance of business continuity for essential services and the value of a resilient water and wastewater treatment system to your continuity plan. Whether the challenge you're facing is staff expertise, performance inconsistencies, or your plant is currently upset, we have the knowledge and experience to correct issues and implement efficiencies — from the safe distance required.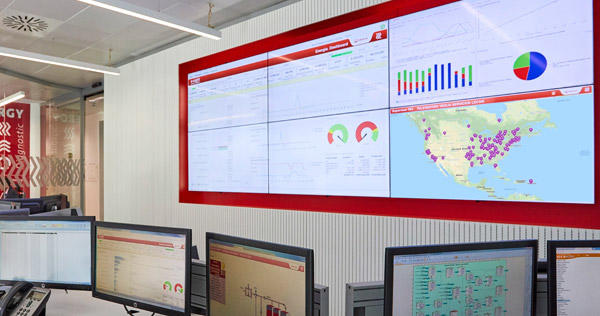 We can help improve the resilience of your operations and enable your plant to run within the performance criteria designed for that system. Your facility can benefit from our remote consultation, reliable solutions and sustainable advice whether you need us for immediate process support or as back-up support. Our technology enabled solutions are part of Hubgrade, a robust suite of digital solutions that can monitor, evaluate, and optimize performance seamlessly. 

Getting started, what to expect:
Reach out to our team, and we will connect you with an industry water and wastewater expert to walk you through an initial virtual assessment. Our Hubgrade remote support enables easy collaboration with our expert teams. 
After the call, our team of experts will review your onsite process control and effluent quality data, both current and historical. Based upon a review of your data, we may ask for additional detailed information on treatment chemistry used, maintenance practices, laboratory testing practices, etc.  The goal would be to prepare a unique package of recommendations suited to your site's needs.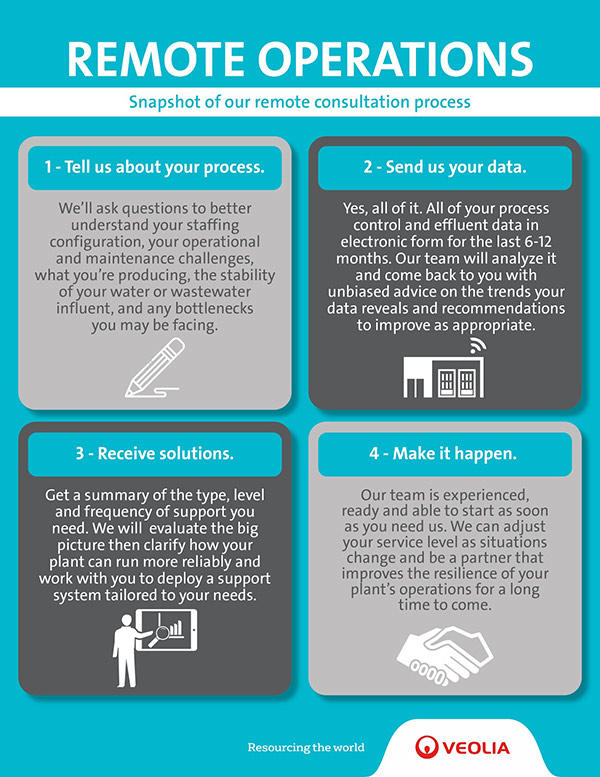 Based on an evaluation of your system from a mechanical, operational, and chemical perspective, we will be able to customize a plan to improve your plant's performance. 

What our service looks like moving forward
Solve your current issues and help prepare your workforce and plant for challenges to come. Whether it's immediate emergency consultation or continuity planning, we're here to help.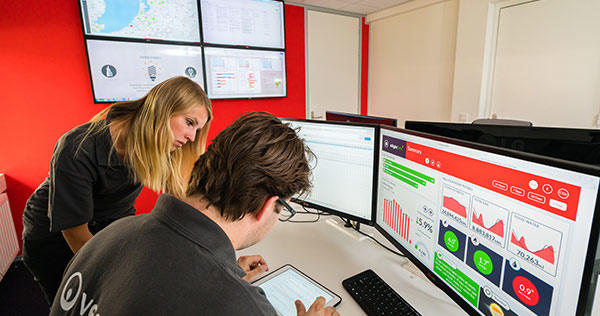 Our remote support comes in different forms, so don't hesitate to tell us exactly what you need.  Veolia's Hubgrade services can offer a true range of remote support: 
Real-time crisis response consultation to get you through a crisis, 
Routine remote monitoring of site electronic data with advisories, 
Renewable annual Hubgrade contracts
Our industry experts are ready to respond to your current water and wastewater challenges, send us a note and we will get back to you in 24 hours or less.
Email our team of operations experts and receive a call back within 24 hours or less.