The challenge as we see it
Cities and public agencies are faced with the challenge of providing safe, reliable and efficient water and wastewater systems with a limited amount of resources.
---
Our differentiated value 
Veolia leads the market in water and wastewater operations solutions and cutting edge treatment technologies. As a long-term partner to cities and municipalities, Veolia helps water and wastewater utilities mitigate risk, comply with environmental standards and improve operational and cost efficiencies.
Market leader in North America and around the world
Local and worldwide network of industry experts
Dedicated technical & performance group
Cost savings from operational excellence efficiencies
Track record of environmental compliance
Long-term investment in local community
Training programs to ensure workforce development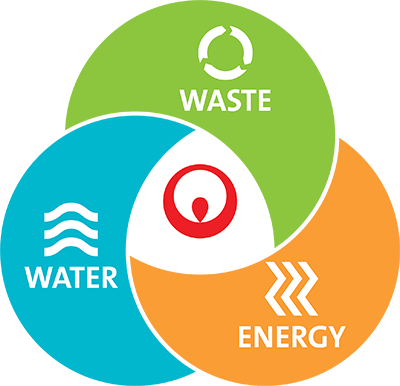 Veolia is uniquely positioned to service industry, government and commercial entities in improving performance, managing water, waste and energy.
Our water and wastewater employees live and operate in 617 communities serving a population of over 10 million.
---
Our solutions for operations partnerships 
Veolia operates, maintains and manages water and wastewater systems, providing experienced management and labor while the utility is able to maintain control of its assets. Our flexible approach to outsourcing focuses primarily on our clients' goals, customizing each partnership according to individual performance metrics.
Systems we operate & maintain:
​
Delivery models:
 
Contract operations & maintenance
DBOM/F and DBOOM/F projects
Concession agreement
Veolia manages 1.6 billion gallons per day of wastewater and 800 million gallons per day of water treatment capacity.
---
Benefits for our customers
Focus Innovation
Proprietary water treatment technology
Veolia's portfolio of proprietary water treatment technologies includes over 350 solutions to manage, optimize and recover water and wastewater for municipal and commercial systems. Using these technologies and our operational experience, we focus on increasing and extending the value of water and wastewater resources.
Our cost-effective energy solutions are focused on efficiency, resiliency and sustainability.
Our waste and regeneration solutions are compliant with strict regulations, cost-effective and focused on environmental management.
We provide our customers clean, safe and resilient water and wastewater operations worldwide.