Our solutions for biosolids & residuals management
With an increasing demand for urban sustainability and resource efficiency, cities are investing in comprehensive biosolids and residuals programs to extract maximum value from sludge, produce agriculturally beneficial byproducts, offset operational costs, and generate energy from biogas. These programs involve complex planning and require extensive knowledge of wastewater treatment, sludge concentration processes, thermal processes, product marketing and distribution, land application, and energy recovery.
Concentration processes
Biosolids go through treatments of thickening, dewatering, hydrolysis and/or digestion in order to reduce the sludge water content for further processing.
Thermal processes
After the concentration process, biosolids are dried or incinerated for disposal or recovery. Treated biosolids and residuals can be reused as fertilizer and landscaping or in energy recovery processes.
We're optimizing our customers' biosolids and residuals management to offset operational costs and increase sustainability through closed loop solutions.
Experts across the biosolids value chain
Our employees are experts in managing the full sludge value chain, including the services and technologies used throughout the treatment, recovery, distribution, and disposal processes. Through a deep understanding of the entire management cycle, we offer biosolids partnerships that range from consulting and management of capital projects to O&M and full DBOM/F contracts.
Customized distribution programs
We develop, implement, and manage Class A solutions for the usage of processed biosolids, including marketing, sales, and distribution of EQ/Class A compost, dried pellets, and fertilizer to beneficial end users. We manage application programs that incorporate thousands of dry tons of biosolids into agricultural lands. Services can also include site acquisition, permitting, soil sampling and environmental reporting.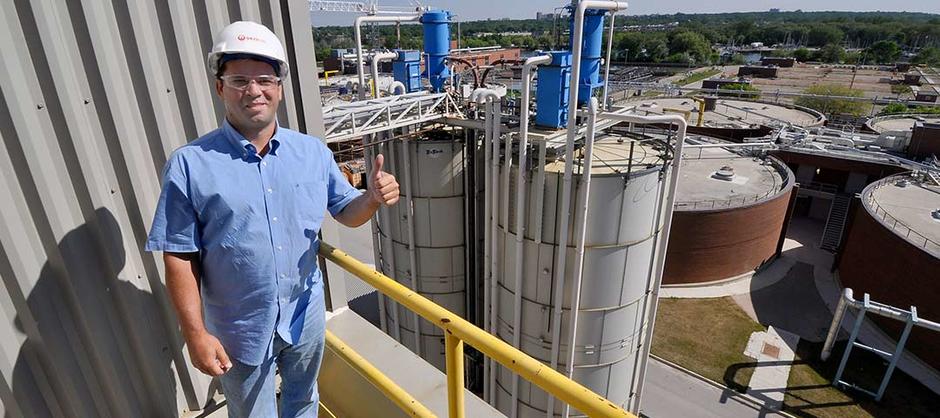 Performance enhancing technologies
We have a portfolio of comprehensive and innovative technologies that span the full sludge treatment, recovery, and disposal cycles. We focus on minimizing sludge generation, enhancing system efficiency, optimizing energy performance, and maximizing beneficial reuse with commercially proven technologies, such as alkaline stabilization, enclosed composting, and thermal drying solutions.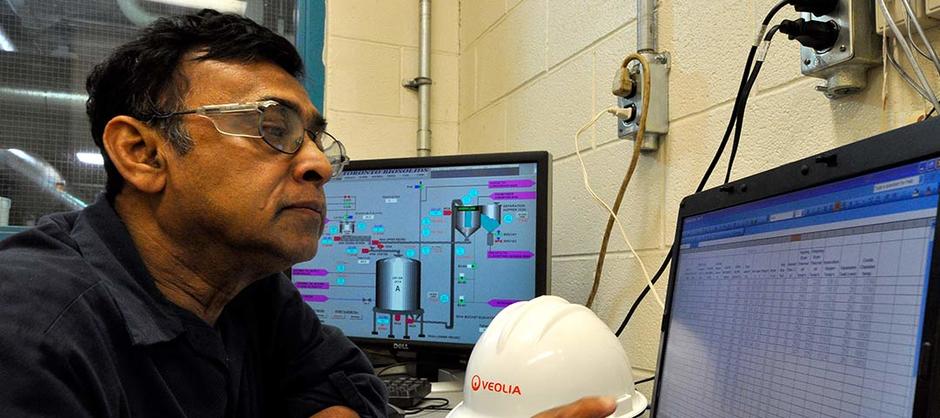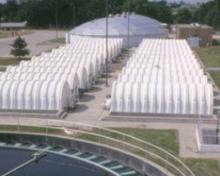 United States
Moore, Oklahoma
Savings generated through O&M of municipal water and wastewater treatment systems
See how Veolia helped the City of Moore handle their water and wastewater system, while becoming one of the first two cities in the United States to use bio filters for odor management.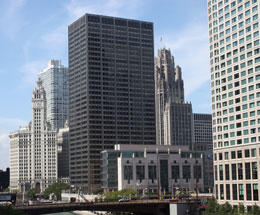 United States
Chicago, Illinois
Long-term agreement nets savings and leading-edge technology for biosolids drying/pelletizing facility
Discover how Veolia North America helps the City of Chicago design/build/finance/own/operate/manage and maintain a new state-of-the-art biosolids recycling facility.
 
United States
See more
Check out more of our innovative solutions.