The challenge as we see it
Taking a contaminated site and restoring it to a useful condition is a formidable task that must meet the high standards set by federal, state and local regulations.
---
Our differentiated value 
We have the comprehensive remediation solutions and expertise to properly plan, execute and complete your environmental goals, as well as meet or exceed regulatory requirements.  We have the skills to be able to manage a project from start to completion. In many cases, Veolia can internalize the whole process, but we also offer an integrated turnkey approach using a network of approved contractors to ensure a complete and cost-effective solution.
Our remediation personnel make use of the latest protective and safety equipment, and the most up-to-date communications and site-monitoring devices. Our transport and disposal vehicles—drum trailers, dump trailers, roll-offs, tankers, vacuum trucks, excavators and flatbeds—are all fully permitted and insured. 
Our remediation personnel are always informed and knowledgeable on the latest:
Safety requirements
OSHA standards
Plant operational procedures
Hazardous materials handling methods
Cleaning techniques
Disposal options
Specialized equipment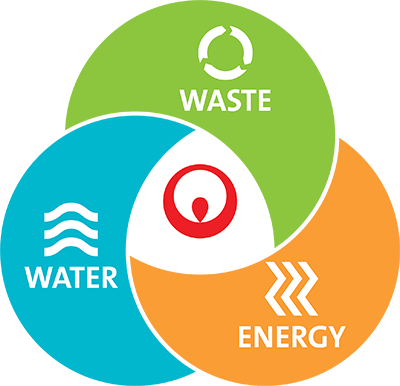 Veolia is uniquely positioned to service industry, government and commercial entities in improving performance, managing water, waste and energy.
We provide efficient and safe remediation solutions across a wide range of industries, and all our services meet regulatory requirements.
 
---
Our solutions for remediation
Our teams work diligently to give you an accurate appraisal and estimate on services, and to expeditiously move remediation programs through to completion. Our remediation solutions provide thorough site assessments, including investigations, samplings and identification of contaminants. We can also provide a true turnkey service, including coordination with subcontractors, assistance with appropriate regulatory agencies, and procurement of the necessary approvals and supervision of the disposal process.
We offer a wide range of remediation solutions, including:
Brownfield remediation
Site remediation
Site stabilization
Tank cleaning and decommissioning
Mine reclamation and closure
Waste relocation and grading
In-situ treatment of contaminated soils
Decommissioning, including removal and disposal of buildings, tanks and transformers
Decontamination of laboratory and production equipment
Decontamination of commercial and industrial facilities
Water treatment
Incineration
Thermal treatment
Transportation
Waste recycling
Subtitle C and D landfill disposal
We will work with you and your team to develop a project plan that details and outlines specific functions needed at your site at the appropriate cost.
 
---
Benefits for our customers
Wide range of solutions across many industries
Safe, efficient practices
Standard to meet regulatory compliance
Focus Innovation
Remediation solutions with a record of meeting compliance
Veolia North America maintains a proven record of compliance with health, safety, and environmental regulations. We can help track your organization's regulatory compliance via our Customer Information Management Solutions (CIMS) system. We will ensure that the handling, transport, recycling, reuse and disposal of all waste products meets state and federal regulations, while protecting against liability.
Major Chemical Plant
Veolia provided waste remediation and reduction services to a major chemical plant in Texas.
A major chemical plant in Texas had a large drainage pit that collected wastewater and run-off from the ethylene production process. The pit had plastic liners that had exceeded their useful life and were leaking, failing to separate the waste in the pits from the ground beneath the liners.

See how Veolia successfully remediated the pit, preventing hazardous material from contaminating the environment and minimizing project waste and disposal costs.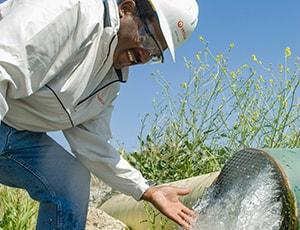 See more
Check out more of our innovative solutions.
Our cost-effective energy solutions are focused on efficiency, resiliency and sustainability.
Our waste and regeneration solutions are compliant with strict regulations, cost-effective and focused on environmental management.
We provide our customers clean, safe and resilient water and wastewater operations worldwide.