The challenge as we see it
The average home accumulates as much as 100 pounds of household hazardous waste per year. It's important to understand that there may be harmful waste in your home that could threaten your health and the environment. Many common household products contain hazardous chemicals that are poisonous, corrosive and ozone depleting.
---
Our differentiated value 
We've helped over 2,500 communities across the United States organize, promote and implement convenient household hazardous waste collection programs to assure that these wastes are managed safely and in the most environmentally responsible manner. Your participation helps reduce your carbon footprint, while protecting human health and the environment. We encourage all households to contact their local authorities for upcoming collection programs in their area.
Wherever possible, we promote recycling, reclamation and reuse of these household hazardous waste products. Otherwise, proper treatment or incineration will assure that the waste is appropriately managed.
Some of the products that we'll collect include:
Automotive Products
Cleaning Products
Computer Equipment
Electronic Equipment
Indoor Pesticides
Lawn and Garden Products
Miscellaneous Items
Pharmaceuticals
Workshop Supplies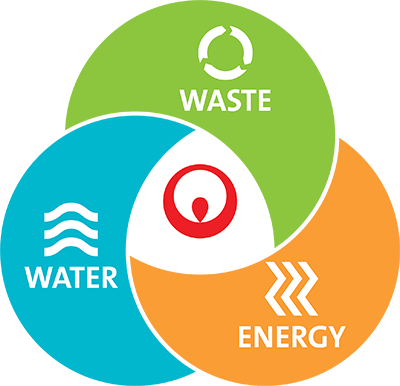 Veolia is uniquely positioned to service industry, government and commercial entities in improving performance, managing water, waste and energy.
We are committed to the safe and environmentally-friendly collection and disposal of household hazardous waste.
 
---
Our solutions for household hazardous waste
Veolia has been working with cities, municipalities, states and even large corporations who sponsor events for employees successfully managing household hazardous waste for 40 years. Our services are broad and completely customizable to the type of event you need; whether it be a county agricultural clean sweep for farmers to citywide events like New York. We manage permanent facilities for customers and perform one-day events. Our experienced staff will assist you in developing a plan that fits your needs.
We can be the first step toward organizing a household hazardous waste collection event. Our experienced personnel can start the process by helping you:
Plan the event
Set up the collection site and traffic control
Unload, segregate and classify wastes
Package, bulk, inventory and label wastes
Transport and recycle or dispose of collected materials
We maintain an excellent record of compliance with environmental regulations.
 
---
Benefits for our customers
Assistance from experienced personnel
Safe removal of hazardous materials
Positive community publicity
New York, New York
Veolia organizes events to collect household hazardous waste in New York City.
The New York City Department of Sanitation wanted to develop ways for residents to dispose of household hazardous waste safely.

See how Veolia stages collection events in all five boroughs of NYC to make sure the public's household hazardous waste is being handled correctly.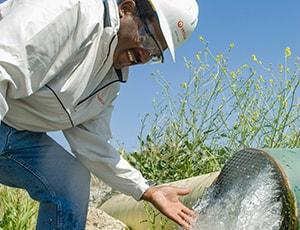 See more
Check out more of our innovative solutions.
Our cost-effective energy solutions are focused on efficiency, resiliency and sustainability.
Our waste and regeneration solutions are compliant with strict regulations, cost-effective and focused on environmental management.
We provide our customers clean, safe and resilient water and wastewater operations worldwide.