The challenge as we see it
High-hazard chemicals can be harmful to people and the environment without proper disposal. Cost-effective and timely service is necessary in situations where a reactive chemical requires stabilization.
---
Our differentiated value
Our local, reactive technicians are specially trained and qualified to manage all types of high-hazard chemicals and can quickly and conveniently assess your chemical inventory, identify the best handling option, and provide a safe, cost effective solution. We have developed procedures for handling each category of chemicals — including those that are a health hazard, flammable and/or reactive. Specialized equipment, planning and training are required to work with all of these materials.
Our highly-trained staff has experience materials managing high-hazardous chemicals that meet  the following characteristics:
Corrosive
Reactive
Flammable
Carcinogen
Oxidizer
Explosive
Poison
Temperature Sensitive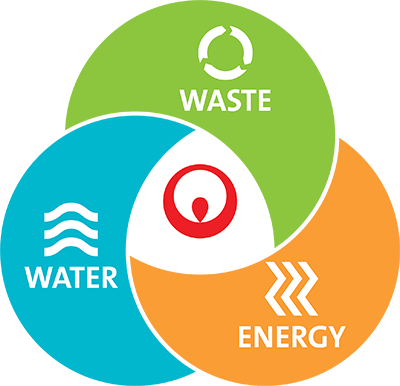 Veolia is uniquely positioned to service industry, government and commercial entities in improving performance, managing water, waste and energy.
All of our technicians and supervisors attend training classes that exceed OSHA's requirements.
 
---
Our solutions for high-hazard chemicals management
For each situation, we assess the potential dangers to determine the safest, fastest method of removing the high-hazard chemicals. We use a variety of technologies to remove these chemicals from your site. The chemicals are removed in special containers, if appropriate, to remote locations for stabilization and identification.
Our field technicians have the training and experience required to inspect, field test, package and same day ship many highly reactive chemicals that other providers leave behind, including:
​Biological agents (e.g., anthrax, smallpox, botulism, plague)
DOT explosives
OSHA carcinogens
EPA banned pesticides
CDC select agents
Chemicals with an LD50 of less than 50mg/kg
Organic peroxides
Peroxides formers
Self-Reactive temperature controlled chemicals
Explosives chemicals
Reactive materials
Spilled hazardous materials
Poisonous gases
In addition to reactive chemicals, our trained personnel can manage field characterization of unknown chemicals and compressed gas cylinders and provide turnkey management of radioactive materials.
 
---
Benefits for our customers
Wide range of chemicals managed
Cost-effective and timely service
Safe and efficient disposal
Our cost-effective energy solutions are focused on efficiency, resiliency and sustainability.
Our waste and regeneration solutions are compliant with strict regulations, cost-effective and focused on environmental management.
We provide our customers clean, safe and resilient water and wastewater operations worldwide.