The challenge as we see it
Industries that produce large volumes of contaminated water that cannot be cost-effectively treated need a safe and affordable option for the disposal of hazardous industrial byproducts.
---
Our differentiated value 
Our deep well injection solutions will help you dispose of your large quantity of water for at our Port Arthur facility.  Our operations are in compliance with a No-Migration Petition (NMP), which means there will be no migration of the hazardous waste from the permitted injection zone for 10,000 years. 
Our solutions provide many advantages for customers looking to utilize deep well injection to dispose of large quantities of water, including: 
Safe, quick removal of large volumes of liquid
Cost-effective solution for water that's difficult to treat
Permits to accept third-party wastes for injection
Standards to meet compliance of all regulations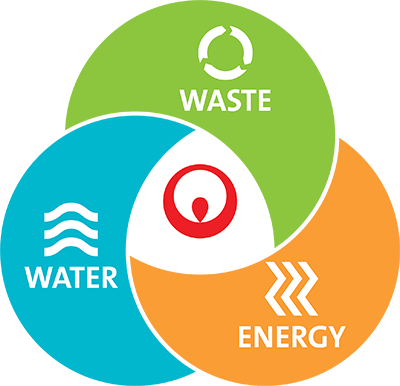 Veolia is uniquely positioned to service industry, government and commercial entities in improving performance, managing water, waste and energy.
Our deep well injection solutions are carefully managed and meet all standard regulations.
 
---
Our solutions for deep well injection
Our injection wells and the nearly two million gallon  tank storage capacity provides pretreatment, management and disposal capability. 
Our Port Arthur deep well injection facility accepts the following wastes in the liquid injection process:
Waters, acids or bases
Contaminated stormwater 
Leachate from landfills
Our tanks are above-grade, carbon steel with interior lining and inspected every 2 years by the Texas Commission on Environmental Quality.
 
---
Benefits for our customers
Safe and efficient methods for water disposal
Reduced water treatment costs
Practices that prioritize meeting compliance
Our cost-effective energy solutions are focused on efficiency, resiliency and sustainability.
Our waste and regeneration solutions are compliant with strict regulations, cost-effective and focused on environmental management.
We provide our customers clean, safe and resilient water and wastewater operations worldwide.