It's no secret that mayors and planners in communities across the United States face tight city budgets with growing demands. Many don't realize that there are alternative options for infrastructure funding that don't require a tax increase.
Properly funding city infrastructure can be particularly challenging given today's fiscal climate, and the results show in the lack of investment throughout the country. In an oft-repeated statistic, the American Society of Civil Engineers ranks America's infrastructure a D+, estimating that $3.5 billion will be needed to fix our country's infrastructure.
For many communities, that kind of infrastructure financing does not exist. There's no money for tax increases, and no help can be expected from state and federal governments. In water and wastewater infrastructure, it's common for cities to postpone needed repairs for as long as possible, realizing that many voters lack an appetite for the type of work and funding required to replace and update pipes and other water and wastewater infrastructure.
 
Smart urban leaders know that while all this is true, financing government is still their priority. Fortunately, there are many creative financing solutions that communities have used to solve their infrastructure problems. Many communities are not even aware that these options exist.

THREE SOLUTIONS FOR FUNDING INFRASTRUCTURE USING PARTNERSHIPS
Infrastructure finance is tough in today's climate, but there are solutions. If you have questions, contact us.
Reduce infrastructure funding needs with effective maintenance and cost savings
– Milwaukee, Wis. is on track to save $35 million over a 10-year contract term, using an
operations & maintenance (O&M) contract
that meets the wastewater needs of 1.1 million in 28 municipalities. By designing contracts to meet high-quality standards, the cost of infrastructure funding is dramatically reduced.
Use asset management to extend the life of infrastructure - Gresham, Ore. uses a comprehensive business process to protect expensive assets, and is on track to reduce its capital maintenance and replacement costs by 15 to 25 percent, with a 75 percent anticipated reduction in preventive maintenance.
Rather than financing infrastructure, empower your people to fix what you have – New York City uses a pioneering partnership model to benchmark against other leading utilities and expand the strength of its public workforce. This partnership model has produced savings and revenue enhancements equal to 10% of the agency's operations budget, further reducing the need for infrastructure financing.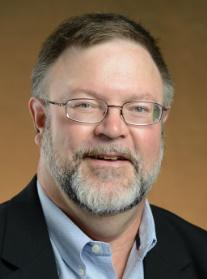 CALL AN EXPERT TO TALK ABOUT INFRASTRUCTURE FINANCING
Rob Nicholas
Vice President Municipal Development
Rob is a problem-solver who has worked with water and wastewater utilities for more than thirty years, leading teams on infrastructure efficiency, financial projections and new product development. He loves working with cities to solve problems that other people say are "unfixable," and understands that city managers often don't have time to fix things and need an extra hand to help them get there.
 

ADDITIONAL RESOURCES FOR FUNDING INFRASTRUCTURE

VEOLIA RESOURCES ON FINANCING GOVERNMENT WITH CREATIVE SERVICE MODELS 
​