Excerpts from Hydrocarbon Processing Webinar presented by Steve Hopper

Stop your profit leak and reduce waste through byproduct recovery
 
1. Improve management of natural resources 
To be viewed as sustainable, refineries must show that they are reducing their environmental impact. Refinery operators must maximize materials that can be recovered or beneficially reused. 
 
2.  Reduce operational costs 
Over the past five years the cost of chemicals required for refining has increased substantially, up to 300% in some cases. These costs must be managed.  Increasing efficiency is another route to cost control and managing tank capacities is one way to address this issue. 
 
3.  De-bottleneck operations 
In order to stay competitive, refineries are placing special emphasis on debottlenecking operations. Increasing throughput in a cost effective manner can help avoid emergency situations before they arise.
4.  Need to handle varying feedstocks 
Utilizing a variety of stocks, including everything from lighter Eagle Ford shale to heavy crudes from Canada, while managing tank capacity and residuals, is a critical component of remaining competitive.
 
5.  Minimize waste 
In the face of tightened regulations, refineries must minimize waste and maximize recovered and reusable materials to stay compliant and competitive.
 
6.  Control risks associated with waste handling 
Regulations governing hazardous and solid wates require waste generators to be responsible from cradle to grave.  Mitigate risks through proper management and wise selection of an environmental partner.
 
Veolia has three goals and demonstrated expertise in each: help our customers reduce costs, enhance production, and protect the environment.  We have identified ways to boost operational efficiencies and to reduce costs from chemicals and maintenance.  We understand environmental regulatory requirements for refineries and work closely with customers to assure compliance. We have the personnel, systems and technology to help our customers handle challenges and maximize profits.  Click 'Request for Information' to learn more.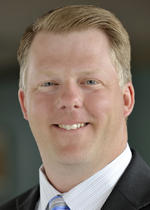 Steve Hopper, Executive Vice President of Veolia Environnment.
Steve leads the industrial business group in North America and
joined Veolia in 1999. He holds a bachelors degree in Civil and
Environmental Engineering from the University of Pittsburgh and
an MBA from the University of Houston.