This Earth Day, all Veolia North America employees went above and beyond to celebrate. Different sites across the U.S. took up different efforts in order to show support of this important day. Here's what each site did:
Boston, MA
Thirty employees joined forces and took part in a cleanup of Boston on April 20. While wearing their "Every Day is Earth Day'' t-shirts, they participated in a contest to see who would collect the most amount of trash.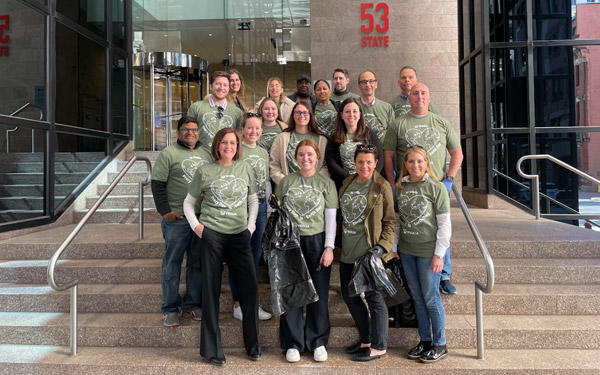 Justin Hawk, featured below, won the award for most trash collected.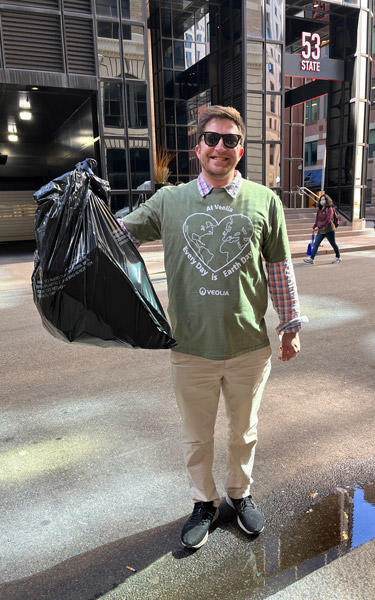 West Bridgewater, MA
As part of their annual Earth Day celebration, the electronic recycling division (ERD) highlighted the work they're doing throughout the whole year. Check out the video below to learn more about the birdhouses they are incorporating around the facility to support local bird habitats.
Port Washington, WI
The teams from the ERD Port Washington facilities partnered with the local county to clean up trash and plant tree seedlings at one of their county parks, Lion's Den Gorge Nature Preserve. The park stretches along the western side of Lake Michigan in Wisconsin, just south of our Veolia facilities. This beautiful preserve is filled with wildlife, walking trails, and undeveloped bluffs on the lake. Our 31 volunteers, mostly employees and family members, planted over 50 tree seedlings in park areas that have been decimated by the Emerald Ash Borer. It was a day filled with group comradery and ecological transformation in action.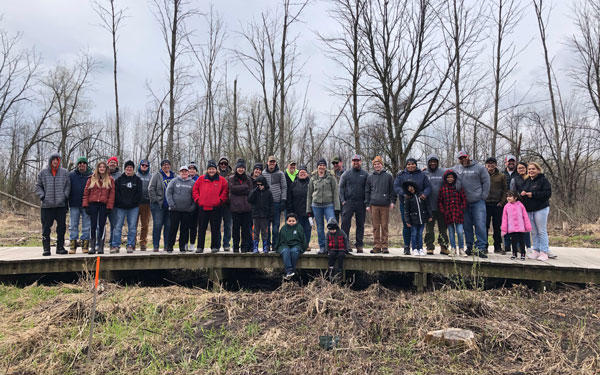 Los Angeles, CA
Our environmental solutions and services division sponsored a family Earth Day celebration organized by the Los Angeles County Sanitation Districts (LACSD) in Whittier, California, on April 22. Happy to support a great cause, our team entertained curious minds to spread Veolia's commitment to the environment and explain how we are working toward ecological transformation every day. Check out the great video LACSD put on Twitter to promote the event.
Parsippany, Boonton & Kearny, NJ
Veolia's municipal water division turned Earth Day into Earth Month. The teams organized several cleanups last weekend in New Jersey: Over two dozen staff and volunteers from Veolia, township of Parsippany-Troy Hills and the Parsippany Green team gathered for an Earth Day cleanup of Boonton Reservoir. On the same day, April 22, another cleanup was organized in Kearny, New Jersey.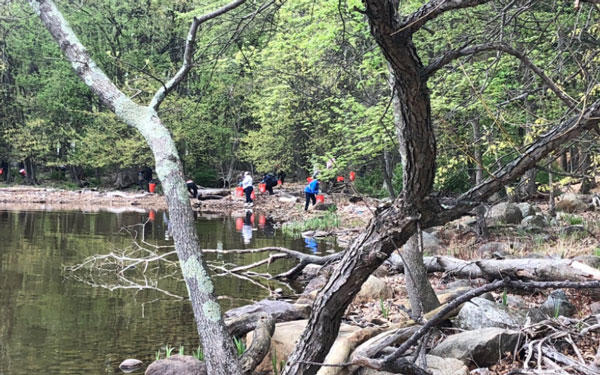 Our municipal water utilities teams organized numerous events throughout the month, too. As Veolia has been sponsoring it for more than 30 years, the cleanup from last weekend at the Christina River was very important for the community. It was very meaningful, too, as over 680 volunteers across all sites gathered.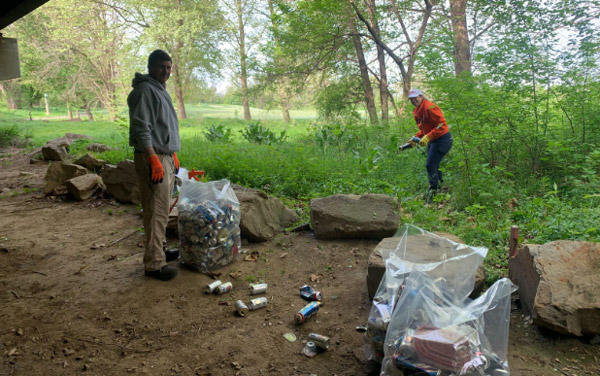 Swatara Creek, PA
In Pennsylvania, Veolia partnered with the Manada Conservancy to organize a stream bank cleanup along Swatara Creek on April 20, bringing 13 employee volunteers together, who stopped at nothing and picked up a variety of debris. Swatara Creek is the main water source for Veolia's Hummelstown Operation.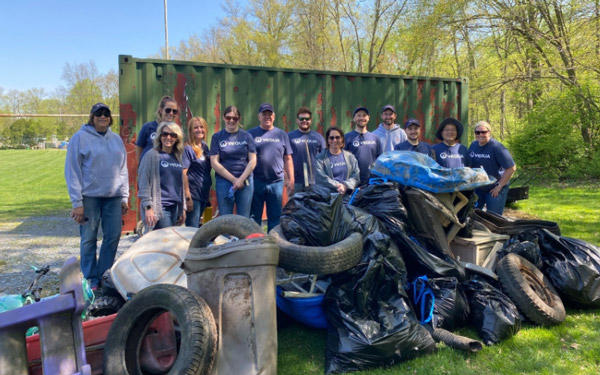 Lake DeForest Reservoir, NY
On April 15, the New York division partnered with Keep Rockland Beautiful and Hackensack Riverkeeper to host a community cleanup at the Lake DeForest reservoir in New City. The 25 volunteers collected about 126 pounds of trash.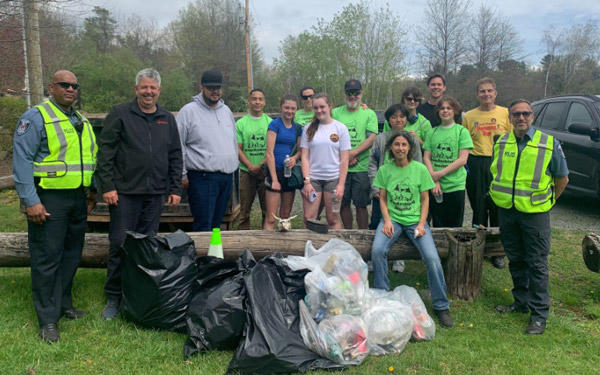 Boise, ID
The Idaho Municipal Water Operations participated in the City of Boise's Earth Day on April 15. This was the perfect opportunity to give away water conservation devices, educational pieces, as well as to provide customer service representatives to look up customer billing queries.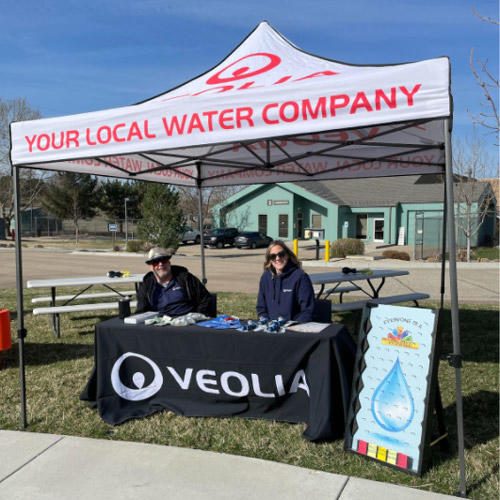 New Jersey
Various activities were planned in New Jersey, too, from cleanups to educational events. For instance, Veolia participated in the 40th Annual Lambertville Shad Fest. Each spring, the Delaware River in Lambertville, New Jersey, is home to returning shad making their way back from the Atlantic Ocean to spawn before returning to the ocean. This huge celebration always attracts thousands!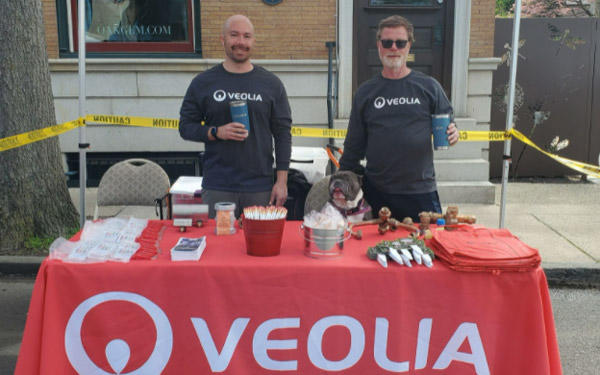 Additionally, education program instructors tailored an activity for 600+ students at Leonia School's environmental fair, focusing on water conversation trivia and distributing packages of seeds. The New Jersey Water Operations also organized a lunch and learn on April 25, inviting all New Jersey division and our Paramus, NJ corporate office employees to join this virtual program about zero waste practices. Our municipal water New Jersey team's hard work has been recognized, as Veolia won the Environmental Stewardship Award for our community programs at the Commerce and Industry Association of New Jersey Environmental Awards. Congratulations to the team!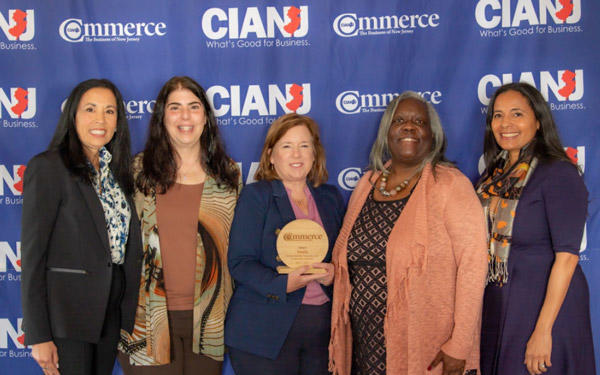 New Orleans, LA
Veolia also participated and partnered with Sankofa and Lower Ninth Ward for their Inaugural Nature Fest 2023 on Earth Day. This festive event took place next door to the wastewater treatment plant in New Orleans, Louisiana. An awesome community event that set precedent in this historic community. Veolia employees brought out "The Big Daddy Veolia Smoker" and provided smoked chicken and baked beans for the event, while sharing information regarding services and career opportunities to the attendees.