Does Your Company Ship Hazardous Materials? You Might Be Surprised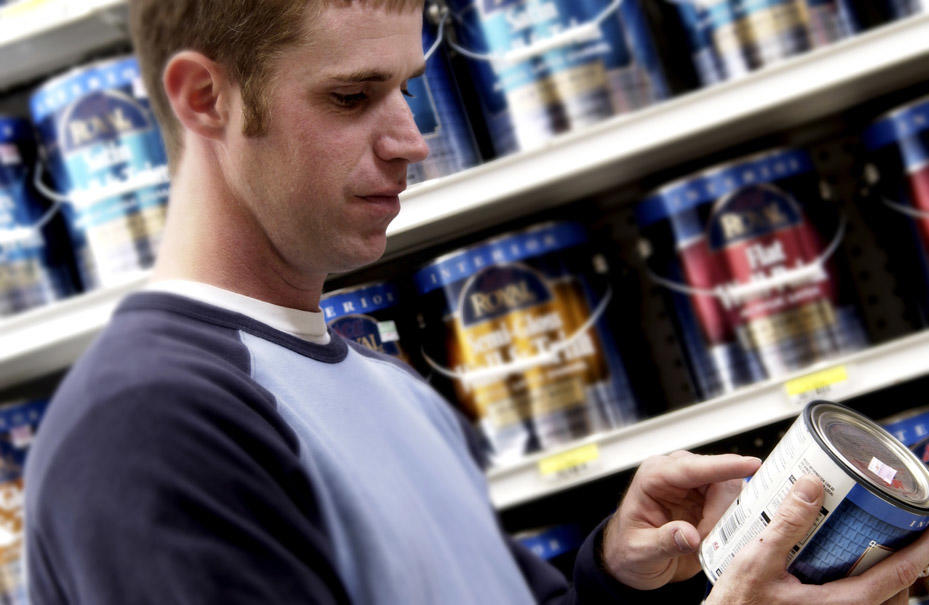 A look at shipping auto parts as a case study for hazardous materials from any industry
Many commonly shipped automotive parts and products are classified as hazardous materials under the U.S. Department of Transportation's Hazardous Materials Regulations (HMR). Cleaning products are just the tip of the iceberg - shock absorbers, air bags and paints are all products that pose a danger while being transported. Despite their inherent risks, the hazards of these automotive products are frequently overlooked and they are shipped as general freight. The challenge to automotive dealers, part manufacturers and automotive product/parts distributors is daunting because many do not have properly trained personnel to maintain compliance with complex and frequently changing transportation regulations. Unfortunately, not only is it a violation to ship a product misclassified as a hazardous material, but it is also costly and a waste of human and capital resources. Reverse logistics operations, including recalls and return of damaged parts, pose significant challenges as well, and many companies are not aware of the exposure and risks posed by such operations. This article examines the challenges of shipping automotive hazardous materials and provides insight into what a company can do to develop a more compliant shipping program while reducing cost and unnecessary regulatory burden.
The Hazmat Challenges of an Automotive Parts Inventory
Automotive parts and product distributors deal with thousands of items, amplifying the challenge of complying with hazardous material regulations. Such regulations cover the entire product transportation cycle, and include:
Packaging and handling hazardous materials appropriately;
Communicating a material's hazards through use of shipping papers, package marking and labeling, and vehicle placarding; • Providing emergency response information applicable to the specific hazard or hazards of the material being transported;
Ensuring the persons who prepare hazardous materials for shipment or who transport hazardous materials in commerce have been trained properly, and records for such training are maintained; and
Operational requirements applicable to each mode of transportation.
Rulemaking ensures that hazardous material regulations are in a constant state of flux, requiring an in-house or corporate hazardous material specialist to stay ahead of new rules and regulations. In addition, national, regional and international modal regulations are not always consistent and sometimes conflict with each other, compounding the already difficult challenge of compliance. For instance, the U.S. DOT published new rules in January 2011 that will eliminate the Other Regulated Materials (ORM-D) requirements in the United States. The "ORM-D" mark that appears on millions of packages is no longer authorized after January 1, 2014 – in other words, if the mark appears on a package today, inspectors will issue penalties and violations. If a company doesn't have someone following the rule changes, they could be caught off guard.
Many automotive parts and product distributors rely on their suppliers to properly classify items that are considered hazardous materials and prepare them for transportation. Unfortunately, this is not always done correctly. Once a company receives a non-compliant item, such as an automotive cleaner packaged incorrectly, and then reships it, they are now subject to non-compliance violations.
Some of the common violations and safety problems noted during Labelmaster Services automotive workplace assessments include:
Hazardous material training issues, such as mismanaged employee training records or a lack of employee training altogether. This, by far, is the most common violation and the easiest for inspectors to find.
PHMSA hazardous materials registration is not up-to-date;
Undeclared hazardous materials shipments. When discovered, penalties for shipping undeclared hazardous material can be severe; and
Packages are not compliant (e.g. the gross weight is in excess of the marking; closure instructions are not included; or packages are not U.N. tested and marked, or deviate from the tested design type)
The U.S. DOT, Coast Guard and FAA have recently expanded their enforcement authority and have stepped up their compliance efforts while hiring additional investigators. Fines of $50,000 to $100,000 for hazardous material shipping violations are not uncommon, and there are also criminal penalties for those who knowingly violate the rules (up to $500,000 and 10 years in prison).
A number of automotive product companies have paid out large penalties and suffered public relations damage for not properly managing their hazmat shipments. Furthermore, parcel carriers are holding shippers accountable for non-compliant shipments, and a number of companies have been suspended from shipping with particular carriers or banned altogether.
Ensuring products are shipped properly should be a paramount concern to any company involved with automotive products. Questions that automotive companies should be addressing relative to proper classification of parts and products include:
Has each product been reviewed to determine if it meets the definition of a hazardous material? This includes items such as cleaning products, paints, air bags, aerosols, and electronics containing batteries and magnets which, in many cases, are overlooked.
Have product classifications been verified and are they accurate? The person conducting the assessment should randomly review a sufficient statistical representation of product classifications.
Are all product MSDSs complete and current, including transportation of dangerous goods classification? Note: MSDSs and SDSs are not always accurate and may contain information that is not sufficient or appropriate for classification of a hazardous material. The offeror, including reshippers, is ultimately responsible for correctly classifying hazardous materials. Additional information gathering and verification of the data compared to classification criteria is essential to appropriately classifying materials.
Has appropriate documentation, marking, labeling and packaging been identified for each product?
Have shipping exceptions been appropriately addressed? Many dangerous goods are eligible for transport under various exceptions, including limited quantities, excepted quantities, small quantity §173.4 and general exceptions (e.g. exceptions for high viscosity paints and printing inks).
Maintaining Compliance.  Automotive dealers, part manufacturers and automotive product distributors can implement a number of initiatives to better achieve regulatory compliance.
Promote Safety. The most effective way to ensure regulatory compliance, avoid penalties and to add significant financial value to a company's bottom line is to develop a positive safety culture. Promoting such an environment can result in lower risk that minimizes the potential for accidents while maximizing efficiency.
Audit the Hazardous Material Shipping Program. Conducting periodic self- or third-party assessments of a company's processes and operations is one component of a positive safety culture. Periodic assessments can be used to identify safety hazards; ensure that remedial actions necessary to mitigate the risk are implemented; and provide for continuous monitoring to ensure an appropriate safety level is achieved. Compliance checklists to identify gaps, vulnerabilities and to design shipping processes which are both effective and efficient are highly recommended. In addition, if the checklists are kept current with all applicable regulations, they are an effective compliance guide that, when used properly, will minimize a company's exposure to violations from enforcement officials.
Define Lines of Safety Accountability. To promote a positive safety culture, companies should clearly define lines of safety accountability, including a direct accountability on the part of senior management and each manager in the chain of command down to individual employees with safety responsibilities. It is necessary to set and measure performance outcomes in order to determine whether the operation is performing in accordance with expectations, and to identify where action may be required to enhance performance levels to meet expectations. If employees behave safely, there is much less chance of an unwanted injury causing incident.
Correct Deficiencies. Trucking companies, airlines, vessel operators and other carriers are required by the HMR to report incidents involving the release of a hazardous material (e.g. a package is dropped and subsequently leaks). Once an incident is reported by one of these carriers, there is a strong chance that an inspector will be targeting the offending company. This is particularly true if the release occurs aboard an aircraft, in a parcel-sorting facility prior or following air transport. Numerous violations are issued by the FAA every year (exceeding several million dollars) as a result of these types of events.
Inspectors use incident data and violation history as criteria for determining who they will visit. In addition, penalties are assessed on the basis of past performance, and repeat violators are less likely to be able to mitigate fines with corrective actions after the fact. A common violation for automotive parts shippers include fuel components that have not been fully purged of fuel and non-compliant shipments of air bags. Working toward correcting regulatory deficiencies, such as hiring consultants to develop a stronger hazardous material shipping program, should be a goal of any automotive dealer or parts distributor who has been found out of compliance…or, better yet, before the inspector arrives, in order to reduce the chance that non-compliant practices will be discovered.
 
by Bob Richard, Labelmaster Services Vice President of Regulatory and Government Affairs
Appearing in Global Connection, Official Publication of the Automotive Parts Remanufacturers Association