Even though today's water and wastewater utilities are burdened with tight budgets, customers should still expect prompt customer service. Here's how to give it to them. 
Many water and wastewater utilities want to improve customer service, including out-of-date practices and slow response times to customer inquiries. Typical roadblocks include a lack of funding and the scale of the effort required to overhaul customer service departments. While these may be very real obstacles, they don't change customer demands for prompt service and accurate billing.
Smart urban leaders look for ways around obstacles, and many find success with a water or wastewater partnership. The urban areas in the three examples below improved their customer service with partnerships.

Improving customer service can be tough, but there are solutions. If you have questions, contact us.
THREE SOLUTIONS FOR IMPROVING UTILITY CUSTOMER SERVICE
Keep an eye on key metrics – To improve customer service, DeKalb County partnered with Veolia to launch a customer call center performance transformation. So far, those improvements have reduced average handle time from eight and a half minutes to less than three, increasing calls per hour from approximately seven to nearly fourteen. Abandonment rate plunged from a high near 60 percent to close to zero percent today.
Understand the phone tree – When Pittsburgh hired Veolia in 2012, it expected assistance improving customer service in a utility where a third of service calls went unanswered. Veolia collaborated with existing employees to solve these issues, improving customer call response time by 80%, with much of the improvement due to modifications to the customer service phone tree.
 
Focus on the billing system – When Veolia assumed O&M responsibility for Buffalo's 160-MGD surface water treatment facility, we implemented a range of new programs to enhance customer service. These included improved meter reading, billing cycles, management of delinquent accounts and other issues.
And one other idea...encourage visits! It's easy to think that no one wants to visit a city water and wastewater plant, but experience shows otherwise. Residents want to see their important city infrastructure up close, and tours are a great time to explain water and wastewater operations and solicit ideas. In Milwaukee, 2,000 people waited in line on a Saturday just to see the wastewater plant!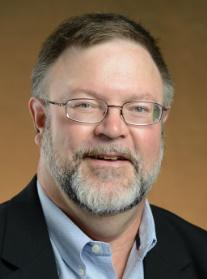 CALL AN EXPERT TO TALK ABOUT HOW TO IMPROVE CUSTOMER SERVICE
Rob Nicholas
Vice President Municipal Development
Rob is a problem-solver who has worked with water and wastewater utilities for more than thirty years, leading teams on customer service, infrastructure efficiency and financial projections. He loves working with cities to solve problems that other people say are "unfixable," and understands that city managers often don't have time to fix things and need an extra hand to help them get there. He's available to talk through the different partnership models that are available to communities.

ADDITIONAL RESOURCES FOR IMPROVING UTILITY CUSTOMER SERVICE