THE PROJECT SCOPE
The objective was to provide our client with an assessment of the current condition of their assets. This information is used to forecast repair and replacement costs for the coming year. And, the assessment also supported development of a 5 year Capital Plan to provide our client with asset management based information for financial planning.
Due to the covid-19 pandemic, we faced a challenge in that due to travel restrictions onsite support was not possible. The evaluation requires the use of specialized tools (e.g: Fluke 810 vibration meter, SDT 270 ultrasound meter and Flir thermal camera) to perform the condition assessment of the assets and onsite staff was not familiar with the operation of these tools.
THE ACTION
Reaching out across the organization for ideas, Veolia Water Technologies recommended the use of the Augmented Reality (AR) tool (supplied by Fieldbit) , which is part of Hubgrade Assist offer. The AR tool was used to remotely conduct the evaluation of the assets condition.
In a middle of a public health crisis, staff was able to use Hubgrade to:
perform a visual inspection and performance assessment of the assets (using maintenance tools to collect vibration, ultrasound and thermal imaging data). 
provide comprehensive situational consulting for complex issues
reduce time and expenses for the customer thanks to this digital solution
THE BENEFITS
The AR tool has proven to be a valuable, easy-to-use and efficient solution and key enabler for remote supervision and management of asset condition assessments.
The AR tool gave the asset manager and technical support team the ability to interact in real time with site staff to collect needed data using specialized maintenance tools. The site staff said "This allowed us to respond to the needs of our client in a timely manner."
Thanks to Hubgrade Assist, the client was able to identify assets in need of immediate maintenance attention and develop a comprehensive plan for future investing.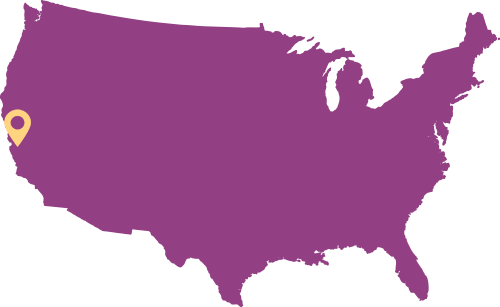 THE CLIENT
Location: The city of Hollister CA., municipal corporation
The Industrial Wastewater Treatment Plant primarily treats waste from the tomato cannery located in the City. It also collects a portion of the City's stormwater runoff. The Water Reclamation Facility treats domestic, commercial and industrial wastewater in the City of Hollister.
KEY FEATURES
Veolia has provided operations for the site since August 2010
Ten year contract + two possible 5 years extensions
CLIENT BENEFITS:
Data justified 5 year Capital Plan
Condition assessment of assets based on predictive data evaluations
Quick response for customer deadlines
SAVINGS:
Reduce risk of COVID exposure for 5 people
Travel time and costs saved - 1 person